The people below are some of the best you'll find at their craft. Content developers, brand strategists, digital engineers, video producers — each with the awards and major-league experience to back up the boast. They're often among the smartest people in the room, but you'd never hear them say it. That's because they're also a pleasure to work with. True allies who are looking out for their clients and each other. Nice and smart. Isn't that what you're looking for in a marketing partner?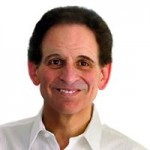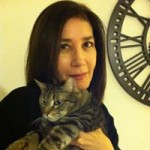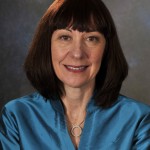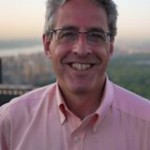 Alan Sharavsky
President, Chief Strategy and Creative Officer
Alan has spent more than 20 years developing communications campaigns and marketing strategies that have generated sales and engagement for brands like Tylenol, Splenda, J.G. Wentworth, The Philadelphia 76ers, and Johnson & Johnson. He's also created branded content and shows for TV and the web for Scott, Converse, TLC, the DIY Network, and Nickelodeon. Prior to forming his company, Alan was Marketing Director for the Philadelphia 76ers. He is also the author of the memoir Boarding School Bastard, and co-author of HeadTrash, Cleaning Out The Junk That Stands Between You And Success.
Merrill Furman
Writer, Editor, Content Developer
If Merrill is writing or reviewing your content, lucky you. She has more than 15 years of experience as a writer, editor and proofreader. Her work here includes content development and editing for websites, blogs, books and press releases. She has written or edited work for Mercy Health Systems, Temple University Hospital, KenCrest and numerous books and brochures. She's also the author of The Parent's Dictionary, was a featured columnist for the City Paper, and has been a regular contributor to the Philadelphia Inquirer.
Elizabeth Hanson
Account Supervisor
Few account executives understand their client's needs like Elizabeth Hanson. Perhaps that's because she was on the  client side for a great deal of her career, marketing respected brands and institutions like Drexel University. That also explains her ability to see the big picture, while managing the small details. From research, to creative execution, to media oversight in all outlets, Betty has your back.
She has an MBA from Widener University, a bachelor's in communications from Temple University and a certificate in retail leadership from Drexel University.
Alex Levin
Cinematographer, Editor, Director
He shoots. He directs. He edits. He scores! Alex is a remarkably versatile member of the SC team. On the set, you'll find Alex behind the camera or helping to manage the production and keep everything flowing. At the office, we lock him in a dark room with Final Cut Pro or After Effects, knowing that the result will be genius. His resume includes projects for MTV, Macy's, GE and Fleischmann's Yeast.
Larry Stern
Senior Project Director
Larry is all about process – right up until he finds a better way to hit the budget and meet the deadline. He has shepherded projects for publishers, hospitals, casinos, non profits and financial services companies. Detail oriented, quality obsessed and virtuous, he holds everyone accountable. Including our clients. Sometimes clients don't like that. Until they love it when they see the results.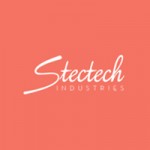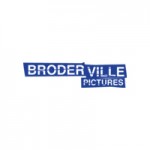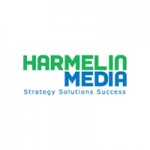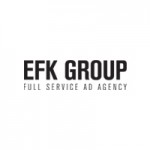 Stectech Industries
Stectech Industries is one of the most skilled digital production companies in the United States. We partner with them because they are technogists who speak human. Their expertise includes the total gamut of website development, responsive design for tablets and mobile, open source development and custom apps.
Broderville Pictures
Beginning as one of the original animators of "Spongebob Squarepants," Todd Broder went on to launch the animation and live action production company that would become Broderville Pictures. From first clients "Sesame Street" and "Chappelle's Show," Broderville has produced and directed for NBC, Discovery, TLC, Food Network, MTV2, HGTV, A&E, Science Channel, VH1, ABC, Oxygen, DIY and PBS. Additionally, they have produced over 35 branded spots and over 225 original webisodes, frequently partnering with Sharavsky Communications.
Harmelin Media
Harmelin is one of the largest independent media firms in the U.S. A full-service planning and buying company, with the emphasis on service. As our media partner, they provide us and our clients with access to the brightest minds, the latest research tools to analyze every conceivable channel, and media buying clout second to none. In other words, they unearth insights, and then deliver on them with imaginative strategies. Which they buy at the best negotiated rates. It's nice to have a brilliant 800-pound gorilla as your media partner.
EFK Group
EFK is a full-service ad agency that prides itself on a diverse group of employees who represent strategic, technical, digital, creative and business professionals. Dreamers, thinkers, doers, and optimists, they take a holistic approach to engage consumers. We have a two-way street relationship with the stealthy and nimble EFK Group. Who resources whom depends on the project.